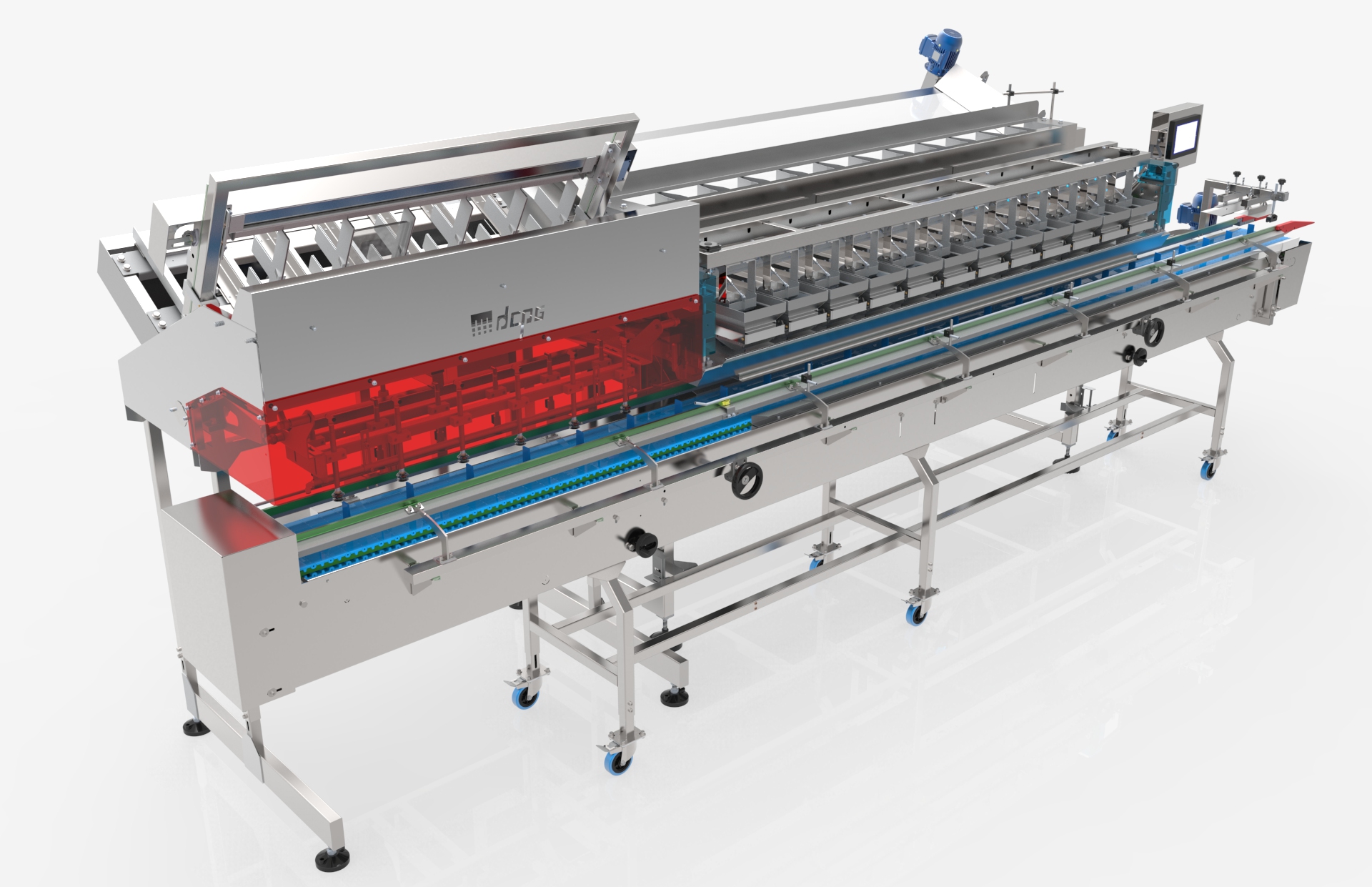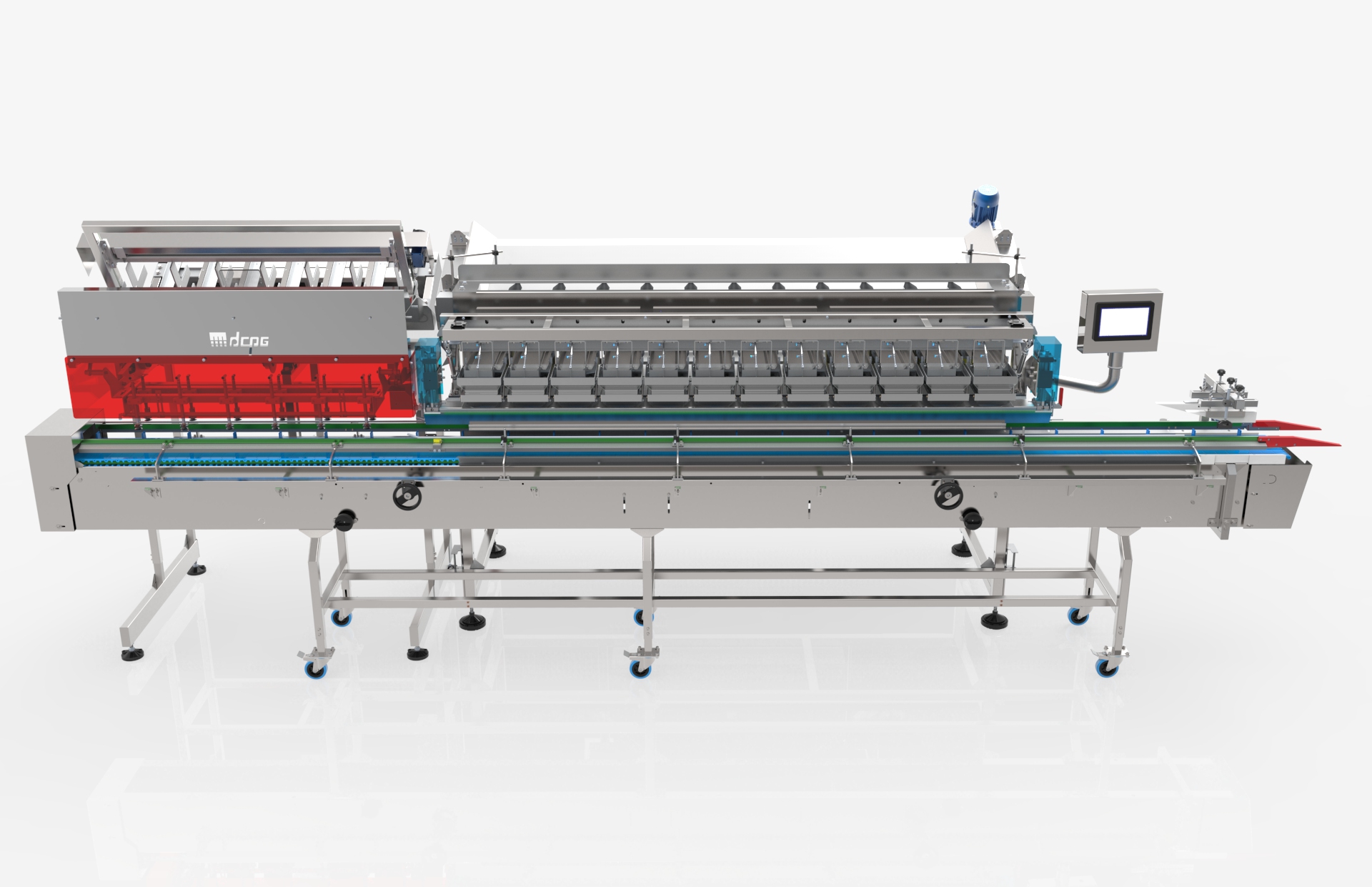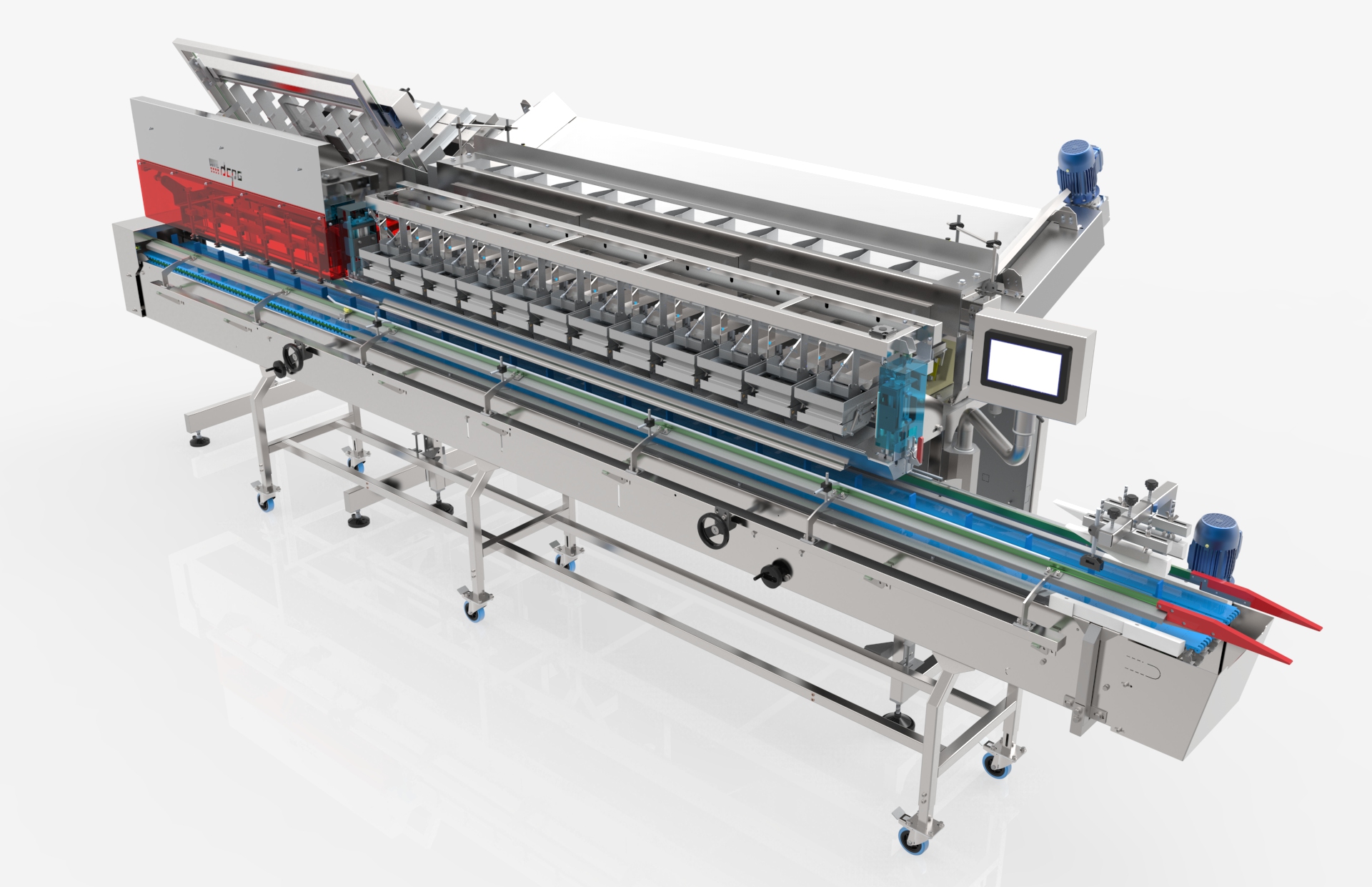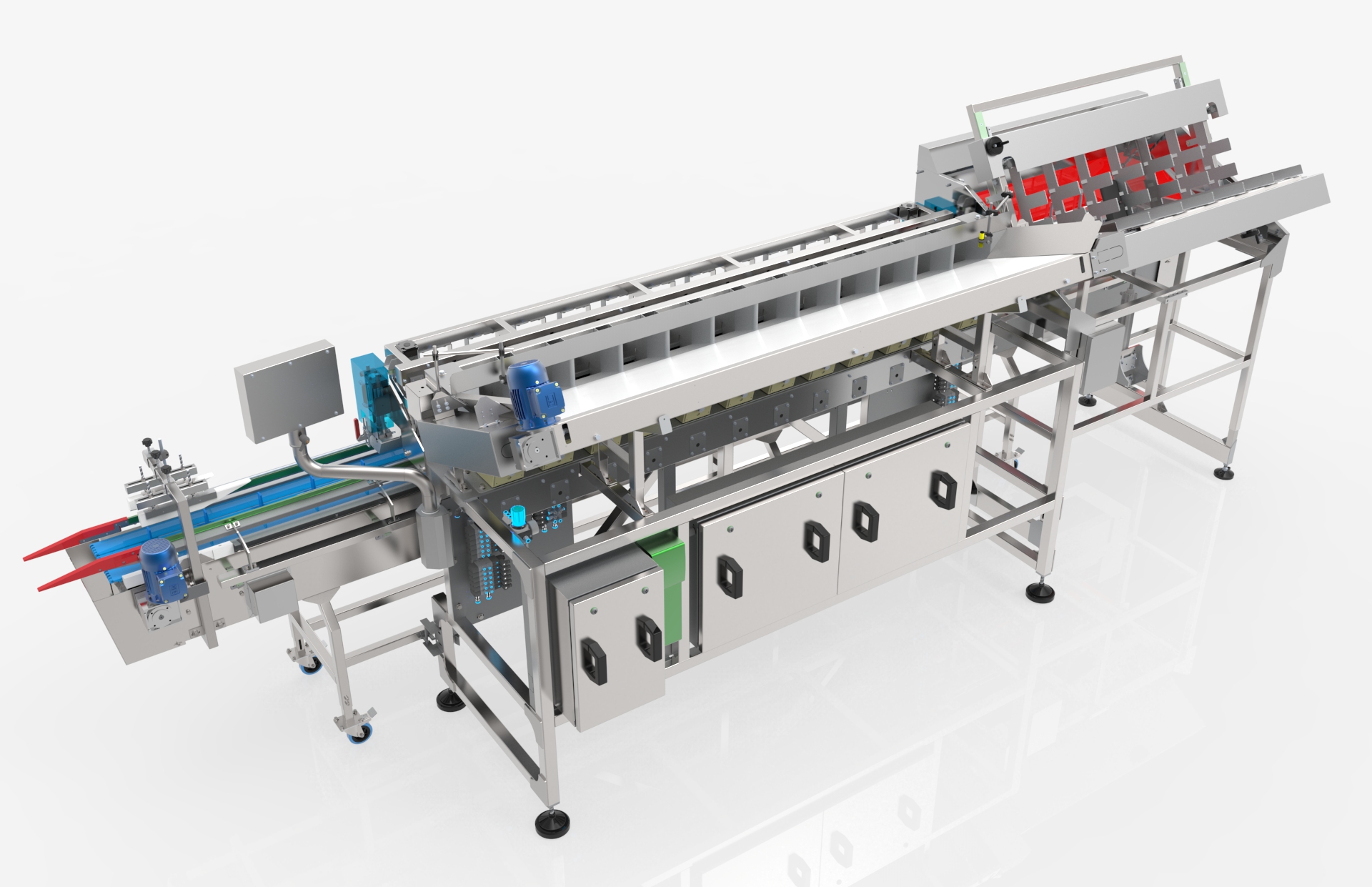 Filler by Weight DLP-12
The best solution for blueberry, cherries and grape tomatoes packaging.
Great precision, robustness, reliability and simplicity.
Versatility to pack all the formats required by the industry.
Touch screen command interface.
Productivity: 160-180 cpm in 4.4oz /6oz
Its "pick and place" system for clamshells (no matter its quality) is the most accurate on the market, allowing an easy
and fast changeover.
Completely built in stainless steel.